2021. Sep. 08. Wednesday, 21:01
physio
World Physical Therapy Day - physios of Telekom Veszprém strive to reach the highest level possible
Today, on September 8, we're celebrating World Physical Therapy Day, to commemorate the establishment of the World Physiotherapy Association in 1951. This celebration has been specifically held since 1995.

There is a common understanding at Telekom Veszprém, handball clubs and generally speaking, at all other sports clubs, that only the players and coaches share the spotlight. It is our pleasure, that on this special day, we can introduce the physiotherapy staff of our club, József Végh, Nemanja Vucic and Dimitar Manevski. Alongside the treatment and improvement of our players, they also have a massive role in the day-to-day activities around the club, before/during/after trainings and on match-days.

What is physiotherapy, what is its main scope and how is it applied?

Physiotherapy combines and uses all natural energies (chemical, mechanical, heat, electronic and magnetic energies) to heal injuries, prevent injuries and develop the human body. It also includes mechanotherapy (physiotherapy and massage-therapy), electrotherapy, hydrotherapy, and light therapy.

Of course, at a professional sporting club, our physiotherapists have a much more specific and focused day-to-day job activity. They play a massive part in the players' injury prevention training, they provide therapeutic treatments to manage injuries, and they aim to be at the disposal of players with every possible equipment, for their development.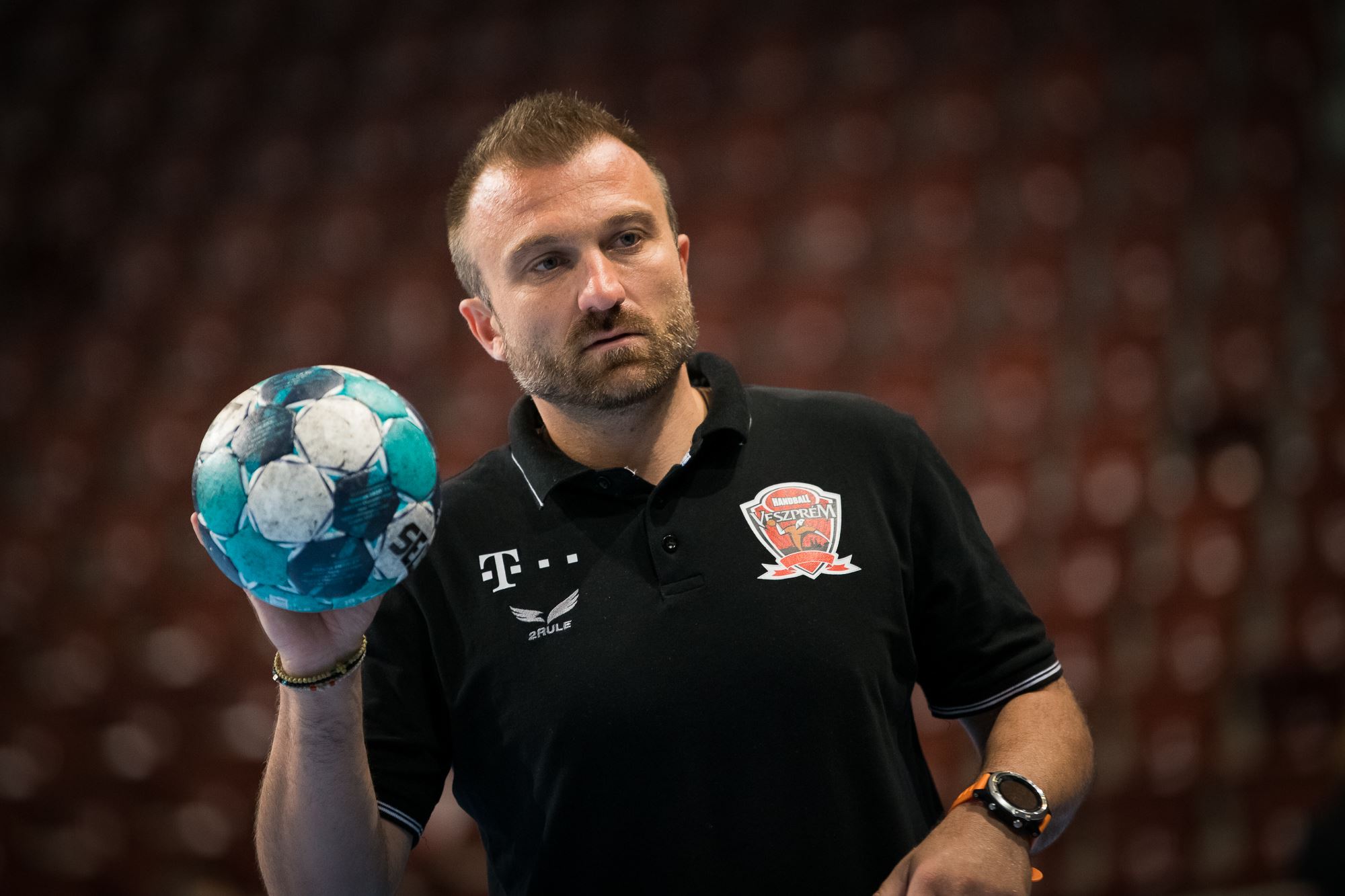 At Telekom Veszprém, three physiotherapists are concerned with the physical and mental well-being of the players, or as Dimitar Manevski puts it,
"We are here to bring the maximum out of every player."
I have always been motivated by the adrenaline and fire, that comes with being a part of a team and community, which fights and competes for the highest goals possible. Of course, my job is to help; help fight injuries, or the fear of becoming injured. I am here to help improve prevention, to reduce the chances of injuries to the bear minimum.

I joined the club at the end of last season, from Vardar Skopje. I spent 7 years at Vardar, before that I worked at Macedonian football clubs. It's funny how I've actually visited Budapest and Veszprém a number of times and I always told my wife how nice it would be to once live and work in Hungary. Now 6 years later I have arrived. Veszprém is a giant of a club in European and world perspective, here we can truly compete for the biggest of goals. The players are all professional to their very bones. This environment truly motivates everyone to bring out their very best, to raise their work standard to a high level and help them achieve their goals.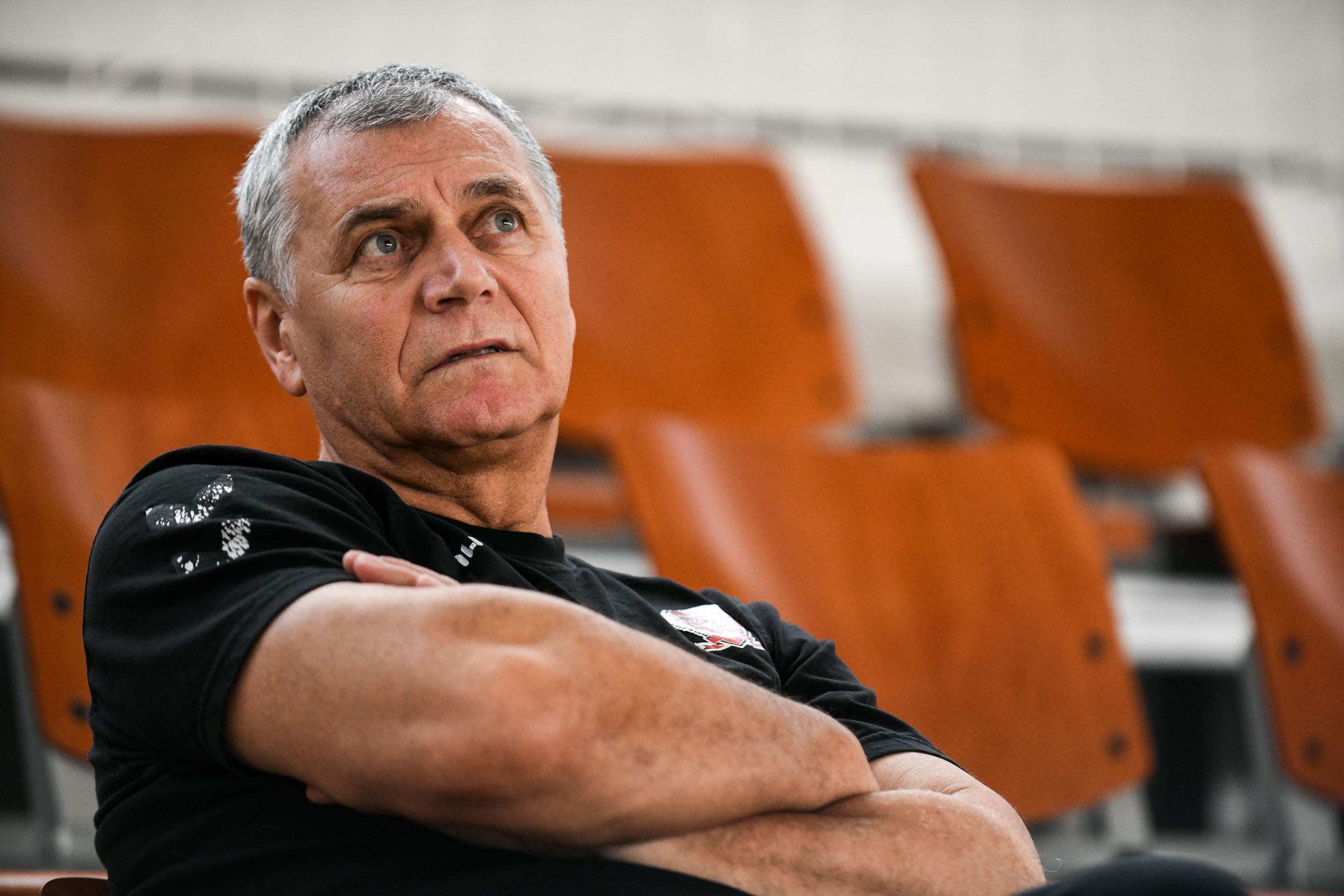 József Végh joined Veszprém as a player in 1981 and after a few years long detour in Germany, he re-joined the team. Since his retirement in 1994, he's been working as a massage therapist. For a long time, almost 40 years, he had been the only massage therapist at the club.

Regarding the tasks of the physiotherapy staff, I mainly concern myself with massaging, ankle stabilizing techniques and other match-day preparation tasks. For decades, I had been travelling with the team for every away game. Fortunately, the number of our staff has increased in recent years, so we can share the workload. Meanwhile, handball has become a gladiator sport, however the players still became much more conscious of their bodies' signs and tells of emerging injuries. When a player comes back from an injury, he/she wants to make a comeback as soon as humanly possible. Our job is to help the players on this path, and this is always a fight with time and their patience.

When I first started working in this field, we didn't have nearly as many equipment or advanced techniques; as our field is progressing, we are also constantly learning new techniques, skills, and procedures from each other.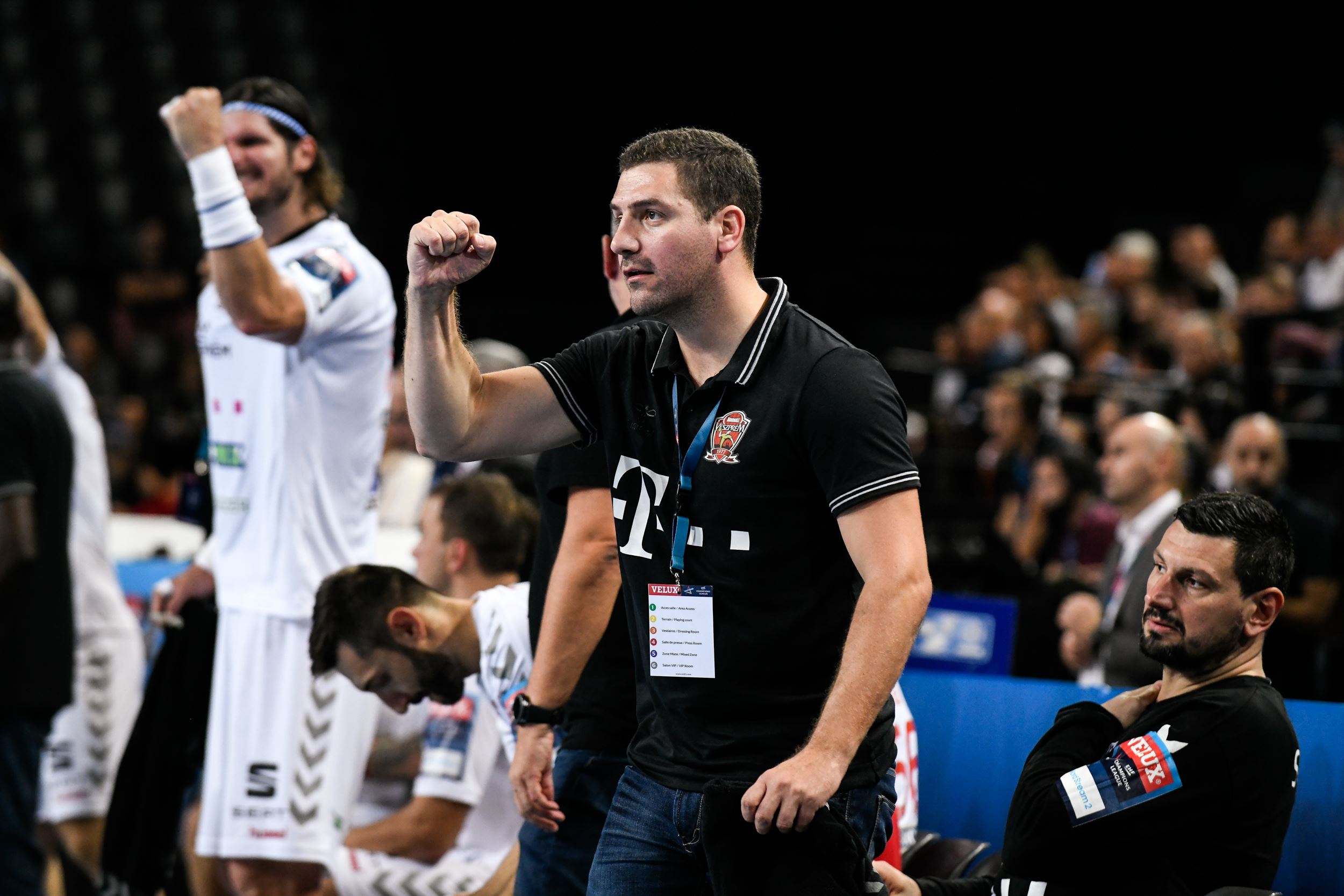 According to Vucic Nemanja, one of the most important aspects of physiotherapy, is the connection and communication between the staff and the players.

I arrived at the club in 2014, via the recommendation of Momir Ilic; before that I also worked in the world of handball in Belgrade and at the Serbian National Team as a physiotherapist. Back then, Carlos Ortega was the head coach of Veszprém and the club was aiming to increase the physiotherapy staff. Carlos was very much satisfied with my work, and I have been here ever since. Within the scope of physiotherapy, I apply every technique I know, in every area I can. I do not have a specific or favourite area; it can be massaging, electrotherapy, kinesio tape stabilization or anything else. My real goal is, whenever players need our help or assistance, I want them to leave our sessions feeling better physically and with a big smile on their faces, so they can return to the field for matches and regular training sessions as soon as possible.

Telekom Veszprém is fantastic club, the players and the whole organization are completely professional. Personally speaking, the fact that I have enjoyed living and working in Veszprém for 7 years, says it all.

Check our gallery of the international day of physiotherapy:
click here!
Next match
Hungarian league
Telekom Veszprém
HE-DO B.Braun Gyöngyös
Oct. 31. Sunday, 17:15
Last match
Champions League
Dinamo Bukarest
31
Telekom Veszprém
29
Oct. 28. Thursday, 18:45